Not so long ago ABS (anti-lock braking system) was a feature of the niche motorcycle segment in India, not so long ago when quarter liter motorcycles could be sold without. But now anything over 125cc has to be fitted with ABS by law. So times are changing. However, two-wheeler safety involves many more lanes. And Continental has now set out to explore them. The company recently held its 2-Wheeler TechDrive near Bengaluru, where it showcased its latest for the two-wheeler market in India.
While ADAS is a term synonymous with four-wheelers, Continental has been working on a similar technology for two-wheelers and calling it Advanced Rider Assistant Systems (ARAS). We were invited to discover some functions of the Continental ARAS.
Blind spot detection
(BSD)
The BSD solution monitors driver blind spots in adjacent lanes using a radar sensor and can provide visual warnings to the driver of approaching vehicles. As an enhancement, this system can also indicate dangerous lane changes with the Lane Change Assist (LCA) feature. Rear-facing radar sensors can scan the area of ​​the road behind and beside the motorcycle, warning the driver if a lane change is not recommended at any given time.
During our test, the rearview mirror's LED strip illuminated on the side of oncoming traffic. The system displayed effortless accuracy in a test environment.
System hardware, however, will increase the price of the vehicle, so the technology will currently be limited to high-end motorcycles. As for the commuter segment, Continental says certain features of its ARAS could potentially trickle down.
Optimized Curve Braking (OCB)
While several fat bikes in India have had cornering ABS on board, this was the first time we had the chance to understand it theoretically and then practically too. The feature is primarily designed to help optimize braking when the motorcycle is leaned into a bend. Cornering ABS uses information such as pitch, yaw and roll to effectively brake while leaning.
The ABS first takes the lean position of the motorcycle into account (using lean angle information from the Continental sensor box). Depending on the inclination, the braking system control becomes very sensitive to prevent the wheels from locking, while ensuring braking and steering. This then improves the handling of the vehicle when cornering.
Continental's OCB delivered on its promise and made it super simple to confidently grab the front brake lever on a 35-degree incline. It was almost as if the bike was hydraulically pushed every time the system kicked in through a turn. If the stabilizers had allowed a greater angle of inclination, we can say that the system would have worked just as well.
Deflation Detection System Plus (DDS+)
DDS helps detect tire pressure loss using wheel speed sensor signals, without the need for additional sensors. The technology contributes to vehicle safety at an optimized cost by simply collecting wheel speed sensor data and projecting tire pressure.
The system was demonstrated through two races on the track on a motorcycle. While the first had optimum air pressure and the second had exhaust air, followed by a warning light coming on on the dash.
The 2-Wheeler TechDrive featured a host of systems Continental is working on:
Digital Services Platform
This platform is for digital services to create a seamless experience for end consumers as well as shared mobility, fleet and logistics operators. The services offered on this platform include key as a service, live tracking, geolocation, user registration and management, B2B interface, smart booking and trip history, among others. .
Telematics Control Unit (TCU)
Improved data rates, greater reliability and ultra-low response times will enable real-time communication between vehicles, infrastructure and an ever-increasing number of connected devices. Continental TCU with the latest mobile technology will help to further increase driving safety, comfort and efficiency.
Mobile Communication Unit (MCU)
The MCU is a key element to connect the vehicle to the Internet. The product guarantees access to local information from one platform anywhere, anytime. The MCU has been optimized for micro-mobility vehicles. In combination with our "Digital Services Platform" (Backend), the MCU makes the vehicle ready for sharing operations instantly.
48V Battery Management System (BMS)
The 48V BMS supports features such as cell voltage monitoring and balancing, pack voltage and current monitoring, SOC/SOH calculation and power prediction. The BMS is also ISO 26262 (ASIL C) compliant equipped with cyber security.
CoSSY
The scalable Contact Sensor System (CoSSy) solution will typically include two to twelve sensors installed at optimal points in the vehicle. Once installed, signals from CoSSy sensors can cover many use cases, such as detecting vandalism (scraping) or low-speed parking incidents, as these types of touch are each characterized by a particular sound signature.
Wheel Speed ​​Sensors (WSS)
The WSS transmits the speed of each wheel to the anti-lock braking system. It is a piece of safety equipment that prevents the wheels of a vehicle from locking in the event of an emergency, panic or severe braking conditions,
Engine speed sensor
The engine speed sensor provides a CAM and CRANK position signal to electronic control units (ECUs) for engine management and ensures increased fuel efficiency and engine performance.
eRPS (electric rotary position sensor)
eRPS is used in electric vehicles at the front end of the motor to check the high speed rotor position sensor measuring the angular position of the rotor shaft in synchronous electric motors. The sensor signal is necessary for effective torque control of the electric machine used in electric and hybrid vehicles.
Key as a Service (KaaS)
KaaS is a secure, virtual key and telematics solution that provides a seamless user experience for vehicle access, start authorization and accurate vehicle data.
Hybrid display solution with connectivity functionality
Segmented display with dot matrix for personalized messages, connectivity features allow the user to explore turn-by-turn navigation and mobile settings to display on the cluster.
Diagnostic Solutions
Continental offers smart, connected and learning solutions to provide efficient support to users in the service industry. These solutions enable in-depth examination of vehicles to gather more details about their condition and maintenance needs.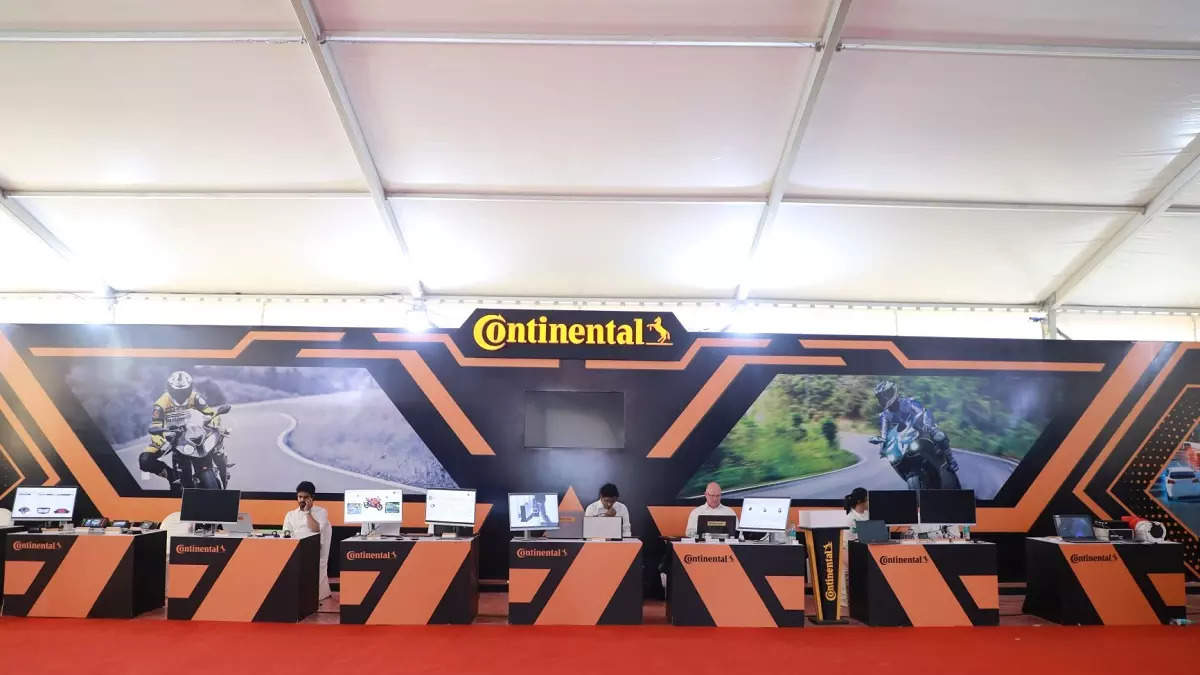 TFT display solution
TFT-based instrument cluster solution with BLE, Ethernet, optical link, video input and touch screen. This platform is highly customizable.
Generic Vehicle Control Unit (gVCU)
VCU designed with multiple and customizable vehicle interfaces for different vehicle control applications supported with MBDS toolchain for safe and reliable application function programming.
Carbon Synchrochain Belt
Heavy duty timing belt with specially treated fabric, polyurethane teeth, carbon tensioner and polyurethane backing for all extreme applications including chain replacement. Offers up to 80% reduction in system width compared to standard timing belts.
Synchroforce Carbon Belt
Heavy-duty timing belts in specially finished fabric, with synthetic rubber teeth and backing for high g-forces and shock loads with a glass-carbon hybrid tension member.
ContiRoad
ContiRoad is the new tire developed by Korbach's engineering team with a modern tread compound, inspired by ContiRoadAttack 3 technology. The company states that the tires offer high mileage, thanks to non-tangent profile grooves at the center tread of the rear tire. A new silica technology guarantees high micro-entanglement with asphalt in wet conditions, while the tread design with an extra-wide positive proportion provides higher mechanical grip.
Continental surface solutions
The Surface Solutions business unit presented its flagship product Acella Eco for seating applications for the 2W market. Acella Eco is a premium surfacing material used to improve lifetime performance and reduce emissions. Acella Eco optimized with reduced solar reflection was also featured for reduced seat surface temperature requirements.